Company Overview
Corporate Logo

[Head Office/Factory]

147 Funagata, Kofunakoshi, Ishinomaki-shi, Miyagi-ken 986-0132 Japan

TEL

(0225) 62-3761

FAX

(0225) 62-3922

[Sales Office]

Nakacho Center Building, 2-23-2 Nakacho, Omiya-ku, Saitama-shi, Saitama-ken 330-0845 Japan

TEL

(048) 648-8379

FAX

(048) 648-8389

Email

sales@kls-co.com

[Vietnam Factory]

Lot C3.6, Road D1, Dong An 2 Industrial Park, Thu Dau Mot city, Binh Duong Province, Vietnam

TEL

+84 0650 3515035

FAX

+84 0650 3515036

Foundation

August 1927

Company founded as Kondo Electric Industry Co., Ltd.

August 2006

Kahoku Lighting Solutions Corporation established as an independent company from Philips Lighting Holdings B.V.

Management Team

CEO, President

Yasumasa Konno

Vice President

Hitoshi Miura

Controller

Naoki Niisawa

Director

Yoshiaki Matsui

Vietnam Factory

General Director

DUY TUAN NGUYEN

General Manager

DANG TRI NHAN

Employees
140
Capital
JPY 100 million
Main Business

Development, manufacture, and sales of Halogen Lamps and HID Lamps for Special lighting fields.

| | |
| --- | --- |
| Light source | Application |
| Halogen lamp | Optical fiber for inspection process, IR measurement, Medical equipment (endoscope, blood analyzer), Airfield, Airplane, Stage/Studio, Semiconductor manufacturing equipment (silicon wafer heating process), and others |
| Metal Halide Lamp | Film and TV commercial shooting, Studio lighting |
| Xenon lamp | UV spot curing, solar simulator, light distribution analyzer |
| DC Metal halide lamp | Industrial automatic inspection |
| LED | Medical equipment |

History

August 1927

Company founded as Kondo Electric Industry Co., Ltd.
Started manufacturing projection lamps

April 1968

Concluded a joint venture and a technical assistance contract with GTE Sylvania

November 1972

Changed company name to Kondo Sylvania Co., Ltd.
Started manufacturing and sales of camera flashcubes

January 1973

Built a factory in Kahoku, Miyagi-pref. and started manufacturing halogen lamps.
Released halogen lamps with dichroic coated reflector for projectors ahead of competitors

October 1992

Closed the joint venture contract with GTE Sylvania and concluded a new joint venture contract with Philips Lighting Holding B.V.

February 1993

Changed company name to Kondo Philips Lighting Co., Ltd.

January 1995

Started manufacturing metal halide lamps

October 1995

Changed company name to Philips Lighting K.K.

November 1997

Obtained ISO9001 certification

April 1998

Transferred export sales from Philips Japan, Ltd to Philips Lighting K.K.

March 2002

Achieved over 100 million halogen lamp manufacturing

September 2004

Obtained ISO14001 certification

August 2006

Became independent form Philips Lighting Holding B.V. as Kahoku Lighting Solutions Corporation

October 2007

Started development of DC HID lamps and released DC HID reflector lamps

February 2010

Released DC HID Mercury Xenon lamps as well as Xenon lamps

August 2012

Founded Kahoku Lighting Solutions Vietnam

April 2013

Started operation of Vietnam factory
Corporate Message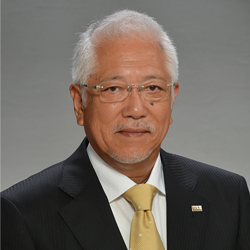 Create New Values with You

Following the principle of "Learn, Courage, and Endeavor" as a guideline and with the business mission to meet customer's expectations, Kahoku Lighting Solutions (KLS) has supplied revolutionary and reliable light sources to the market.
With the recent industrial and medical advancements, high functionality and high reliability are required for semiconductor manufacturing equipment and medical analysis devices, which are the main applications of our products. Under these circumstances, our products have been trusted by our customers from across the globe and used as key parts of their equipment.
We will continue to research on the needs of our customers and develop solutions which respond to them.
Technological innovations keep advancing in the medical device industry and other industries. New demands are constantly generated in manufacturing and inspection processes using those devices.
In such a situation, our business value offers help to our customers who are trying to differentiate themselves from the competition and to be superior by providing optimal light sources.
While maintaining our core technology of special light sources, we will further expand our business into the field of applied optical technologies. We will continue thriving to be the best light source customer could ever ask for.
We promise to keep challenging ourselves, and we would be grateful for your continuous support.
Corporate Movie
Sales Agent